DeSantis response gets second look [Axios] – Everybody knows Florida Gov. Ron DeSantis is an idiot for re-opening Florida early – even permitting Spring Break. But maybe what "everybody knows" is wrong? COVID-19 case rates in Florida seem to be about the same as in California, which is locked down tight.
Alternately: Florida vs. California: Who had the better COVID response? [Soumya Karlamangla and Ron-Gong Lin / LATimes] – Comparing California and Florida Covid death rates is unfair–California has conditions that make its people far more susceptible to COVID. If Florida has California's death rate, thousands now dead would be alive.
---
Facebook pushes vaccines, studies "hesitation" [Axios] – 111 Facebook users contribute half of all "vaccine hesitant" content to Facebook, and there is "'significant overlap' between communities with high vaccine hesitancy and those that embrace the QAnon conspiracy theory."
Facebook is pushing the vaccine, and fighting anti-vax content, including a study of how "vaccine hesitancy" spreads on its platform.
What's the diff between anti-vax and "vaccine hesitancy?"
---
Not all advice is created equal [Weekly 3] – " … asking advice should ideally be like echolocation: 'Bounce ideas off of all of your surroundings, and listen to all the echoes to get the whole picture.'"
---
Facebook told Black applicant with Ph.D. she needed to show she was a "culture fit" [Sam Biddle / The Intercept] – "'You wouldn't like this job,' she says she was told. Facebook is only 3.9 percent Black and is facing an EEOC investigation…. the 'only Black Facebook employee [she] encountered during the entire hiring process was a receptionist.'"
---
Backlog of migrant children in Border Patrol custody soars to 4,200, with 3,000 held past legal limit [Camilo Montoya-Galvez/CBS News] – "Children interviewed on Thursday by lawyers conducting oversight as part of a federal court case reported sleeping on the floor; being hungry; only showering once in as many as seven days; and not being able to call family members. 'One of them shared that he could only see the sun when he showered, because you can see the sun through the window'…. "
---
Concern about Republican coronavirus vaccine hesitancy is growing [Axios] – 49% of Republican men nationwide won't get the vaccine.
And 25% of House members are refusing. [Axios]
---
BitCloud is selling crypto coins based on celebrities without the celebs' permission. [Billboard] – I can do better than that: Send me $100 and you'll get nothing, based on no celebrities. I won't even acknowledge your existence.
---
GME, Doge, Supreme: How Getting Rich Went Full Internet [Wealthsimple] – Felix Salmon explains the popularity of financial speculation in NFTs, cryptocurrency, meme stocks like GameStop and Supreme, collectible T-shirts and athletic shoes as an offshoot of the collapse of value-based economy.
You can't get rich anymore by saving a little bit of money over a long period of time and letting compound interest do the work. You can't get rich by creating products and services that create value. So people instead turn to get-rich-quick scams.
Except a friend who follows such things tells me traditional stocks are doing well.
I think Salmon overlooks an explanation: Conspicuous consumption, in which you buy a lot of useless shit to demonstrate to society that you have the wherewithal to buy a lot of useless shit. A social scientist named Thorsten Veblen introduced the idea in 1899, and it was already an ancient practice then.
---
when will they make dishwashers that can properly accommodate bowls
Joe Biden needs to do something about this
Originally tweeted by hk (@hassankhan) on March 7, 2021.
---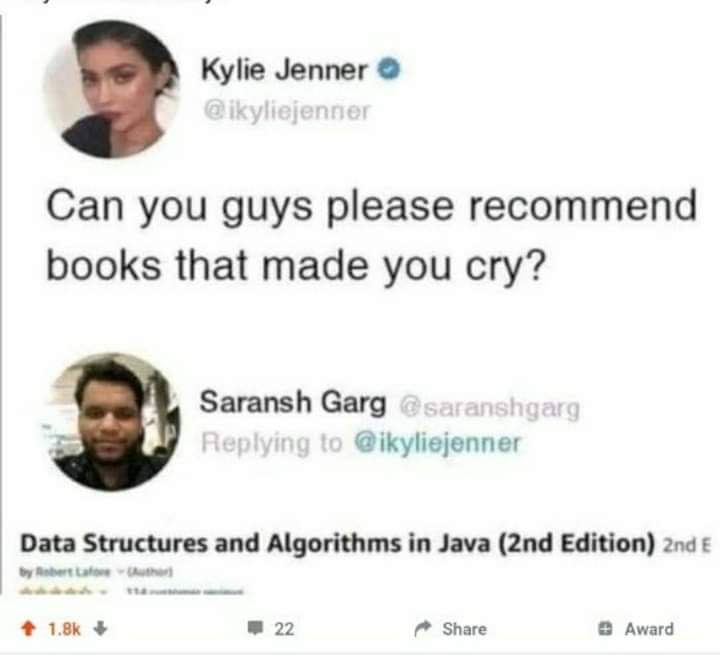 Originally tweeted by Laurent Franckx 🇧🇪🇪🇺 (@LaurentFranckx) on March 7, 2021.
---
---
---
---